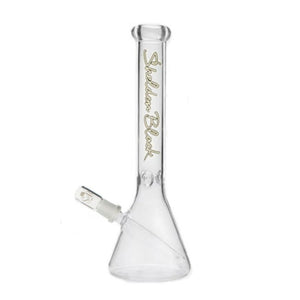 Sheldon Black - Baby Oiler
Sheldon Black baby oiler available for Canadian wholesale. Find more Sheldon Black tubes and smoking accessories here.
Sheldon Black 8" mini beakers 32 x 4mm with fixed 2 hole down stem and male 14mm.joint with dome and nail.   Logos vary, the ones received may not be the same as the one pictured.
Pair with matching Sheldon Black bag
Reorder: SB-BABY OILER
---
We Also Recommend