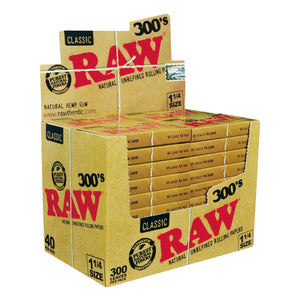 Raw - 1 1/4 Papers 300s
Raw 1 1/4 300's rolling papers come with 40 packs per box.

Raw classic papers are 100% all natural, vegan, additive free rolling papers with a cult-like following.  These Raw papers come with 300 papers per pack to get more out of your pack.  Raw papers all feature their criss-cross watermark to get a smooth even burn while preventing runs.  Have a light brown colour because they're truly an unbleached natural paper providing a clean tasting smoke.



Reorder: RAW 300 125

---
We Also Recommend